<
<
24 Jun 2011 - 07:38 by ECCE in News
Dr. Rosula SJ Reyes, associate professor at the Department of Electronics, Computer & Communications Engineering, was named 2011 Outstanding Electronics Engineer by the Professional Regulation Commission (PRC). Dr. Reyes is being awarded "for achieving professional competence of the highest degree in the exercise of her profession through the various awards, citations and recognition she received; for her significant contribution to the advancement of the profession as member of the academe by introducing innovative teaching strategies, serving as resource speaker in international conferences, trainings, workshops and seminars, and conducting researches in the field of electronics engineering; for her genuine display of dynamic leadership as Director and later President of the Institute of Electronics Engineers of the Philippines, Inc. (IECEP) from 2007 to 2008; and for her exemplary sense of social responsibility by forging linkages with other institutions to widen the horizons of students in the academe, by being involved in the training and workshop for high school students coming from other schools."
Acknowledgement: Dr. Fabian M. Dayrit, Dean, School of Science & Engineering more... 24 Jun 2011 - 07:37 by RodCoronel in News Since the signing of a Memorandum of Agreement between the Ateneo de Manila University and Chung Yuan Christian University (CYCU) in ChungLi?, Taiwan 6 years ago, senior students at the Department of Electronics, Computer and Communications Engineering have attended summer internship at various research laboratories in CYCU. This activity provides students the opportunity to experience student life in a foreign university, start collaborative research projects with esteemed professors and graduate students and study the Taiwan culture as well. An exchange program with Chung Chou University of Technology (CCUT) in Yuanlin, Taiwan also commenced this year. This summer, 11 students participated (7 in CYCU and 4 in CCUT) in the 6-week summer internship held on April 11 – May 23, 2011. To date, a total of 45 students have benefited from this program. The partnership with the Taiwan universities and the continuing success of this summer internship program is through the efforts of Dr. Rosula S.J. Reyes, Associate Professor at the Department of ECCE.
more... 02 May 2011 - 10:40 by RodCoronel in News
The School of Science and Engineering (SOSE) received a Systems Design and Training Laboratory from National Instruments, global leader in providing test, measurement, and embedded systems for engineers and scientists. The laboratory, located at CTC 315 at the Ateneo Loyola Heights campus, was unveiled during the official opening ceremony on April 29, 2011. The laboratory houses 10 sets of hardware for teaching and learning LabVIEW? Basic 1 and Basic 2 courses, as well as 10 sets of tables and chairs. The donation, totaling US$ 45,000, also includes training and certification for three Ateneo instructors in LabVIEW? core courses, Data Acquisition core courses, LabVIEW? Associate Developer Certification, and LabVIEW? Developer Certification.
In SOSE Associate Dean Dr. Evangeline Bautista's welcome remarks, she noted how the donation will advance Ateneo's "leadership in creative and innovative research work." It will also help science and engineering faculty teach and train students in circuits, measurements, controls, telecommunications, microcontrollers and embedded design. Pete Zogas, Senior Vice President for Sales and Marketing at National Instruments, said that he "hopes a lot of people will benefit from the partnership between Ateneo and NI." He also talked about Planet NI, the company's outreach program. Strategically focusing on academic institutions in developing countries, Planet NI seeks to empower engineers in developing countries and aims to make technology accessible and affordable to these countries. To date, Planet NI, has launched 12 programs and initiatives around the world in areas such as clean water, solar panels, wind energy and wave energy since its inception two years ago. Planet NI's partnership with the Ateneo de Manila University is its first outreach program with a Philippine academic institution. According to Chandran Nair, Managing Director of National Instruments ASEAN, NI chose to partner with Ateneo because the university carries vision and values that align with NI. Moreover, he also cited NI and Ateneo's long history of working together, and praised the university for its willingness to put in resources to train engineers. "We wanted to make sure that we work with a university which understands our technology," Nair said. Dr. John Paul Vergara, Vice President for the Loyola Schools, accepted the donation. "Here at the Ateneo we place much importance on experiential learning for our students and on finding ways to apply research to real world problems and situations. With the opening of the Systems Design and Training Laboratory, the School of Science and Engineering's capability to meet these two needs is greatly increased," he said. more... 26 Apr 2011 - 03:50 by RodCoronel in Event
The official opening of the Systems Design and Training Laboratory in Ateneo de Manila University, a special initiative under the Planet NI program by National Instruments will be held on April 29, 2011. Under the program, a fully-equipped laboratory and detailed training program will be established to improve and promote the use of science and engineering technology among the staff and students; thus advancing the technology development and application of graphical system design in the Philippines. more... 06 Dec 2010 - 16:57 by RodCoronel in Announcement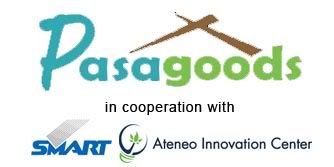 There's a new way of sharing your blessings this Christmas season. An online "giving platform" called Pasagoods is now available at www.pasagoods.com starting November 29, 2010. Pasagoods allows its users to select from a list of screened charity programs and make a contribution via credit card or Smart Money. Aside from this, other main features include sharing your donation activity on popular social networks, and tracking your donation through updates from the charity organization. The principle behind Pasagoods is that giving is for everyone. Charity is not only for those who can donate thousands nor is it for those who have lots of time and energy to spare. Pasagoods emphasizes that small individual contributions can actually add up to address particular needs in our community. Pasagoods is the epitomy of Bayanihan 2.0 -- networked individuals making postive changes happen. Pioneer projects on Pasagoods are projects of the Sector-Based Cluster organizations namely, Krismusmos of Musmos, Wishlist Program of Speed, Book Drive of Kaingin, and Christmas Party of Kythe-Ateneo. These projects by accredited organizations of Ateneo de Manila University are screened based on relevance and previous successes. Pasagoods is brought to you by a group of innovators called Infini Technology Partners of the Ateneo Innovation Center, in cooperation with Smart Communications.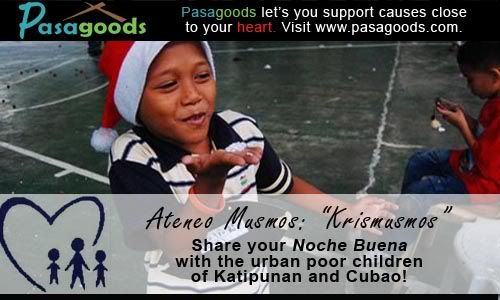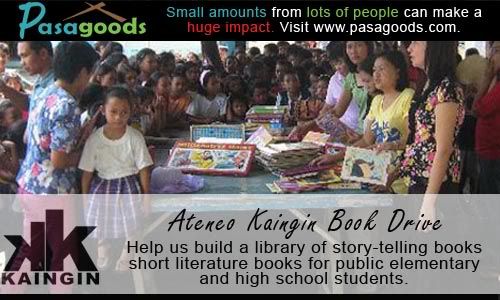 more... 06 Dec 2010 - 16:03 by TotoOppus in News Team Philippines Bag 2 Golds, 1 Silver, 1 Bronze, Other Awards in World Robot Olympiad 2010 (WRO2010) held at Manila Hotel Tent City and SMX Convention Center last November 5 to 7, 2010. Grace Christian College in QC and Dr. Yanga's College won the gold in the open elementary and junior high school (jhs) levels respectively. West Rembo School in Makati won the gold in the regular elementary division. International School (IS) of Manila won the bronze in the open jhs category.

22 countries with more than 230 teams participated in WRO2010. Philippines fielded a total of 16 teams. The 16 teams were selected from 99 teams who joined the Philippine Robotics Olympiad (PRO2010) last September 8 & 10, 2010.

Two faculty members, Toto Oppus and Bong Monje, of the ECCE Department of Ateneo served as members of the Board of Judges for both PRO2010 and WRO2010. Toto Oppus designed the PRO2010 and WRO2010 Tour of the Philippines field for the Regular Elementary Category.
more...
<--
 $percnt$nopSEARCH{$quot$topicComments$quot scope=$quottopic$quot nonoise=$quoton$quot format=$quot$quot}$percnt"  order="created" reverse="on" limit="all" 
-->